Innovative strategies and experiential approaches
Advancing 3D Bioprinting Education
"3D bioprinting is a truly multidisciplinary field that requires expertise in biology, engineering, and material science. By combining these different disciplines, we can create novel solutions for biomedical applications that were not possible before."
– Prof. Yeong Wai Yee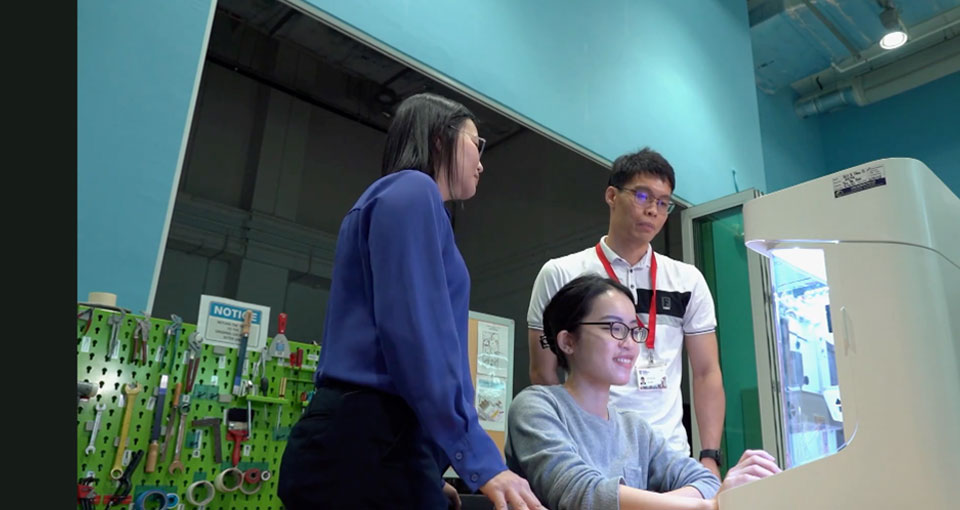 Prof. Yeong Wai Yee is a renowned researcher and academic in the field of 3D bioprinting. She is currently a Program Director of the Singapore Centre of 3D Printing (SC3DP) and a professor at the School of Mechanical and Aerospace Engineering at NTU in Singapore. 
Prof. Yeong has made significant contributions to the field of 3D bioprinting, particularly in the development of new materials for 3D bioprinting and the fabrication of complex tissue structures. Her research has focused on the use of biocompatible materials, such as hydrogels and bioinks, to create functional tissues and organs. 
In addition to her research, Prof. Yeong is also a highly respected educator and mentor, having supervised numerous graduate students and postdoctoral fellows in the field of 3D bioprinting. She is a sought-after speaker and has presented her research at numerous conferences and workshops around the world.
"The only purpose of education is freedom; the only method is experience." - Leo Tolstoy
CNA visited Prof. Yeong Wai Yee to learn more about 3D bioprinting:
Challenges with 3D bioprinters in education
Using 3D bioprinters in education can pose challenges such as lack of familiarity with the technology, limited access to equipment, safety concerns, complexity of the process, and integration with the curriculum. Overcoming these challenges requires collaboration between educators, researchers, and industry professionals to provide students with proper training, equipment, and resources to effectively use 3D bioprinters in their studies. 
Prof. Yeong Wai Yee has done a good job with setting her students up for success. The BIO X offers multiple features which help students overcome the complexity of bioprinting for students. She lists the user-friendly interface, modular design, safety features, biomaterial versatility and integration with other tools and software as key features which help students learn and explore the field of 3D bioprinting.
"Teaching is the profession that teaches all other professions."
When asked about their collaboration with us at CELLINK, Prof. Yeong had this to say:
"Working with CELLINK can provide access to advanced technology, training and support, collaboration and networking opportunities, and advancements in research and industry. Overall, partnering with CELLINK can help overcome the challenges of 3D bioprinting education and create a greater impact in the field."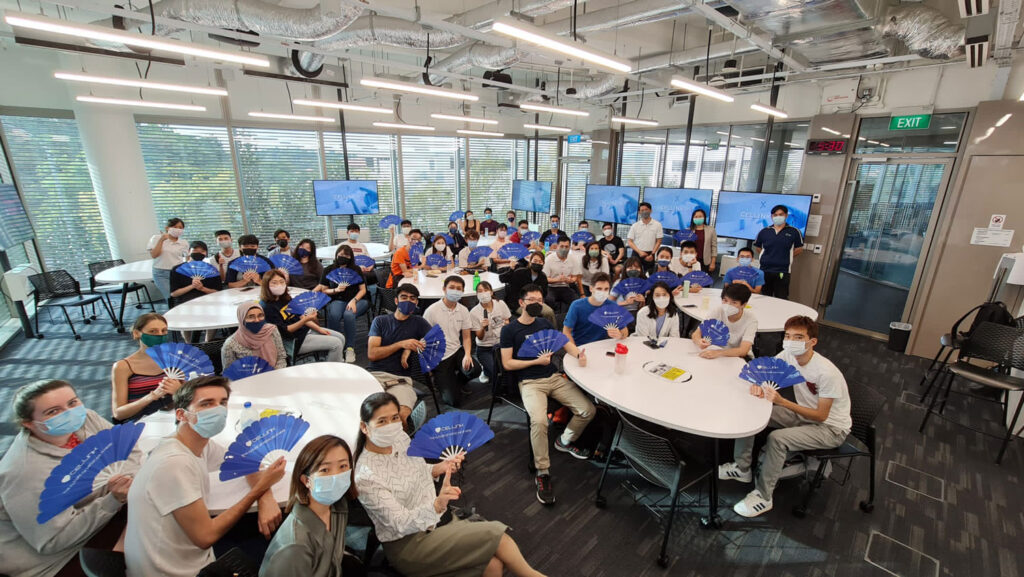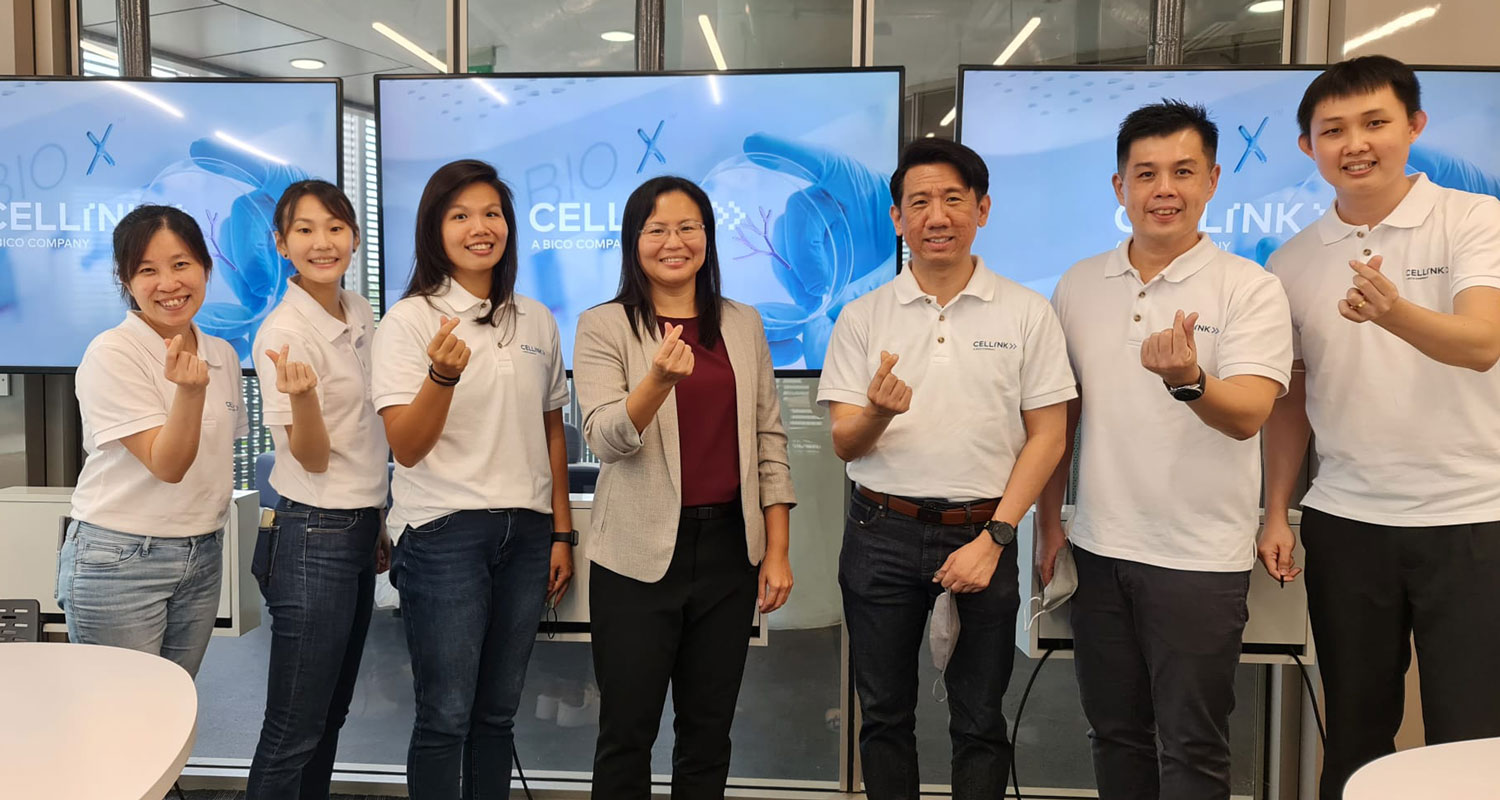 The next steps for Prof. Yeong Wai Yee
We asked the professor Yeong Wai Yee about how they're looking to stay at the forefront of 3D bioprinting education.
"To advance 3D bioprinting educations, we need to apply an interdisciplinary approach, where the curriculum will cut across various domains including biomaterials, bioreactor and cells, biomimetic design and biofabrication processes. Innovative, holistic, and experiential approach is needed deliver the nuggets of knowledge to learners." She says, and continues by describing a vision to integrate bioprinting education with other disciplines. Including medicine and sciences, where bioprinting would serve as a design tool to further propel the education of these disciplines.
Additionally, she views the publication of education materials as a potential for consolidated and definitive guides to 3D bioprinting. This is why Prof. Yeong Wai Yee was motivated to write the textbook "Bioprinting: Principles and Applications", which was published in 2015, now used in several universities' bioprinting education.
The professor goes on to talk about how experience is an important aspect of engineering education in general, and bioprinting in particular. "Workshops covering necessary skillsets, such as 3D CAD design and material formulation, will bring the attention of the students to the interlinked relationship of biomaterial and design in 3D bioprinting.
"Partnerships with companies, such as CELLINK, brings amazing excitement to the students by showcasing the real business landscape of the technology."
For the highly-motivated learner, the professor suggests the open access International Journal of Bioprinting. This enables the students to continue learning beyond the four walls of the classroom.
Do you have any encouragement or advice to the people working in the same industry?
"New teaching strategies are needed to deliver the latest information the students/learners in a most impactful manner, to ensure effective learning process. Experiential elements can be built into the curriculum by establishing partnerships with different communities for maximum impact.   
A good teaching curriculum for emerging technology like 3D bioprinting, will help to steer and advance the development of this knowledge domain. Most importantly, we excite the next generation about this futuristic technology!"
What do you imagine is the future of health? Push the limits of your work and accelerate discoveries by harnessing the power of bioprinting and 3D cell culture.