DLP Bioprinting, Optimized
Construct microscopic features with speed, fidelity and precision.
Resolution
Throughput
Precision
Enhancing applications in microfluidics, cell-laden hydrogels, macroporous structures and more.
The technology behind Lumen X+
The Lumen X+ divides 3D models into stacks of horizontal layers in the form of black and white image files.
Using an industrial-grade visible light projector, each image is projected on a droplet of liquid Photoink™ on a polydimethylsiloxane (PDMS) vat.
The illuminated regions react and solidify, then the build platform moves the cured layer up and out of the way, so that more liquid Photoink™ can be cured with the next image.
Details like never before
With feature resolution of 50 µm and compatibility with versatile materials, the Lumen X+ enables high resolution and consistent printing.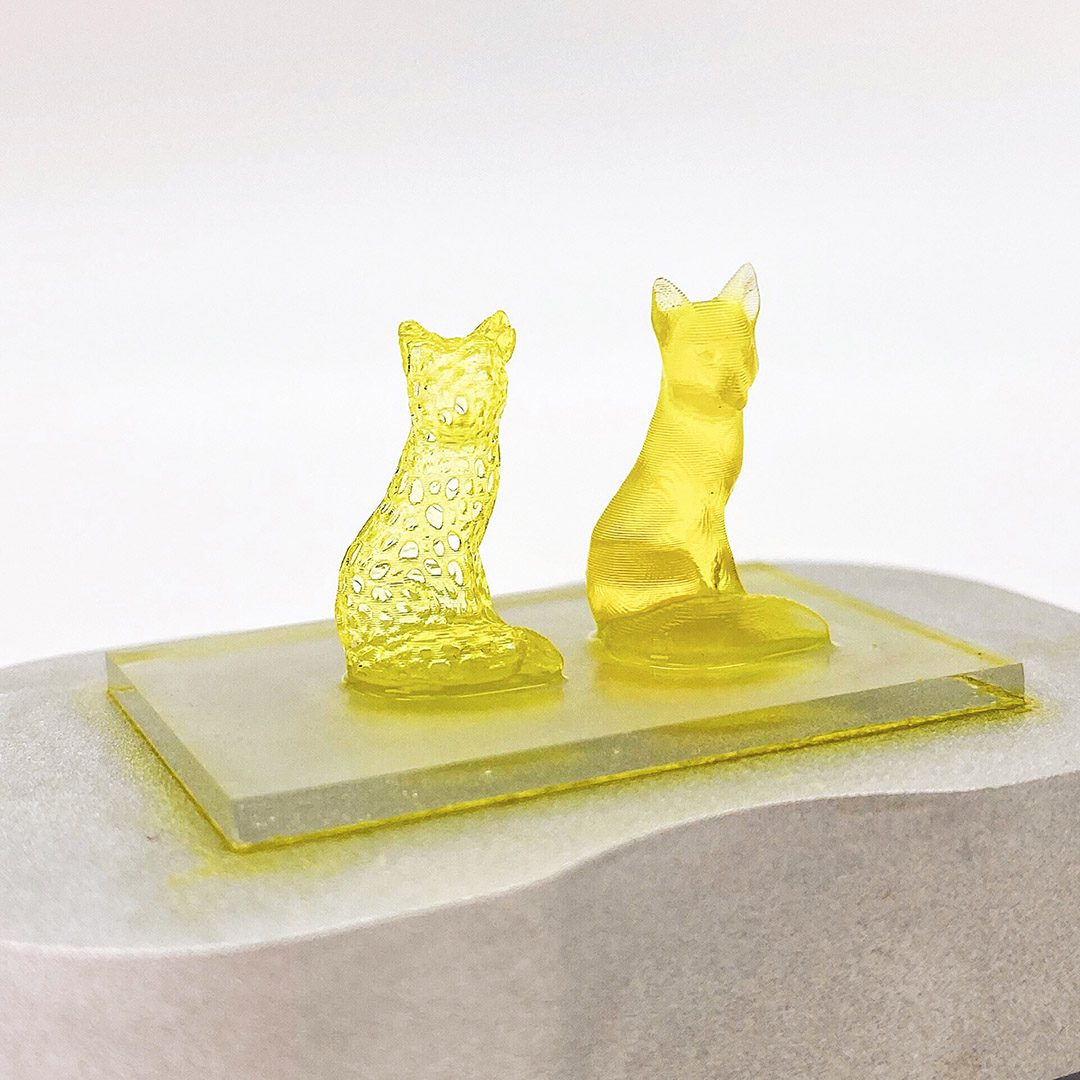 The Lumen X+ enables high-speed light-based bioprinting, crosslinking layers in as little as 10 seconds.
More efficient microfluidics and organ-on-a-chip workflows
Direct-printed microfluidic hydrogels from the Lumen X+ can supplement or replace PDMS in applications that require embedded cells, fluid absorption and bulk solute exchange, with channels as small as 150 µm. No need to worry about laborious and time-consuming prototyping with PDMS, or struggling to mimic water retention, cell adhesion or fluid exchange within your device. With speed, resolution and biocompatible PhotoInks, the Lumen X+ provides the ultimate companion for the rapid production of microfluidic channels and organ-on-a-chip devices.
3D printed scaffolds hold the promise of being able to create patient-specific treatments. The Lumen X+ can build scaffolds like trabecular bone polyhedral lattices to perfectly customize porosity and mechanical properties in all dimensions.
Design your model in your prefered CAD software able to export to an .stl file. CELLINK also offers an array of .stl files on the Bioverse community.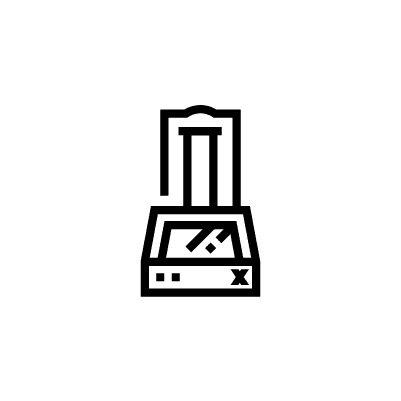 Select the .stl file you want to print and go through the tabs step-by-step in the software. The printer will construct automatically into layers. The last step will specify the amount of Photoink needed for the design.​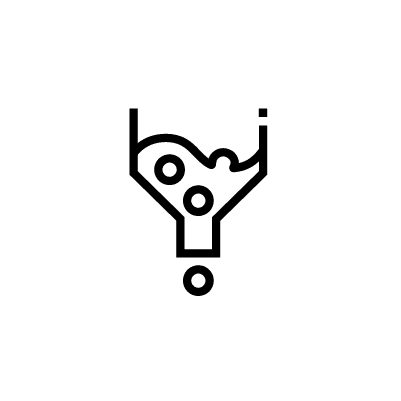 Press Start Print and enjoy. After the first layer prints, the Lumen X+ will estimate the remaining printing time.​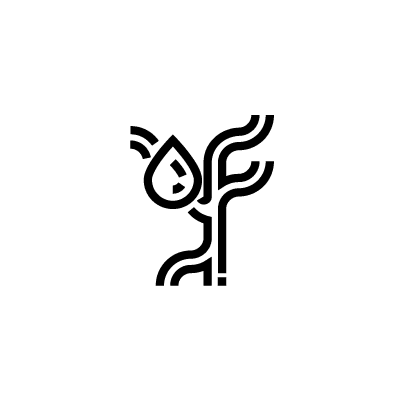 Remove the construct from the print platform and clean it in a water bath. Keep the construct in PBS, water or media depending on you needs.​
Photoink tailored for your applications
Volumetric PhotoInk hydrogels have been optimized for speed, accuracy and resolution when 3D bioprinting everything from macroporous scaffolds to microfluidic devices with the DLP (digital light processing) Lumen X+.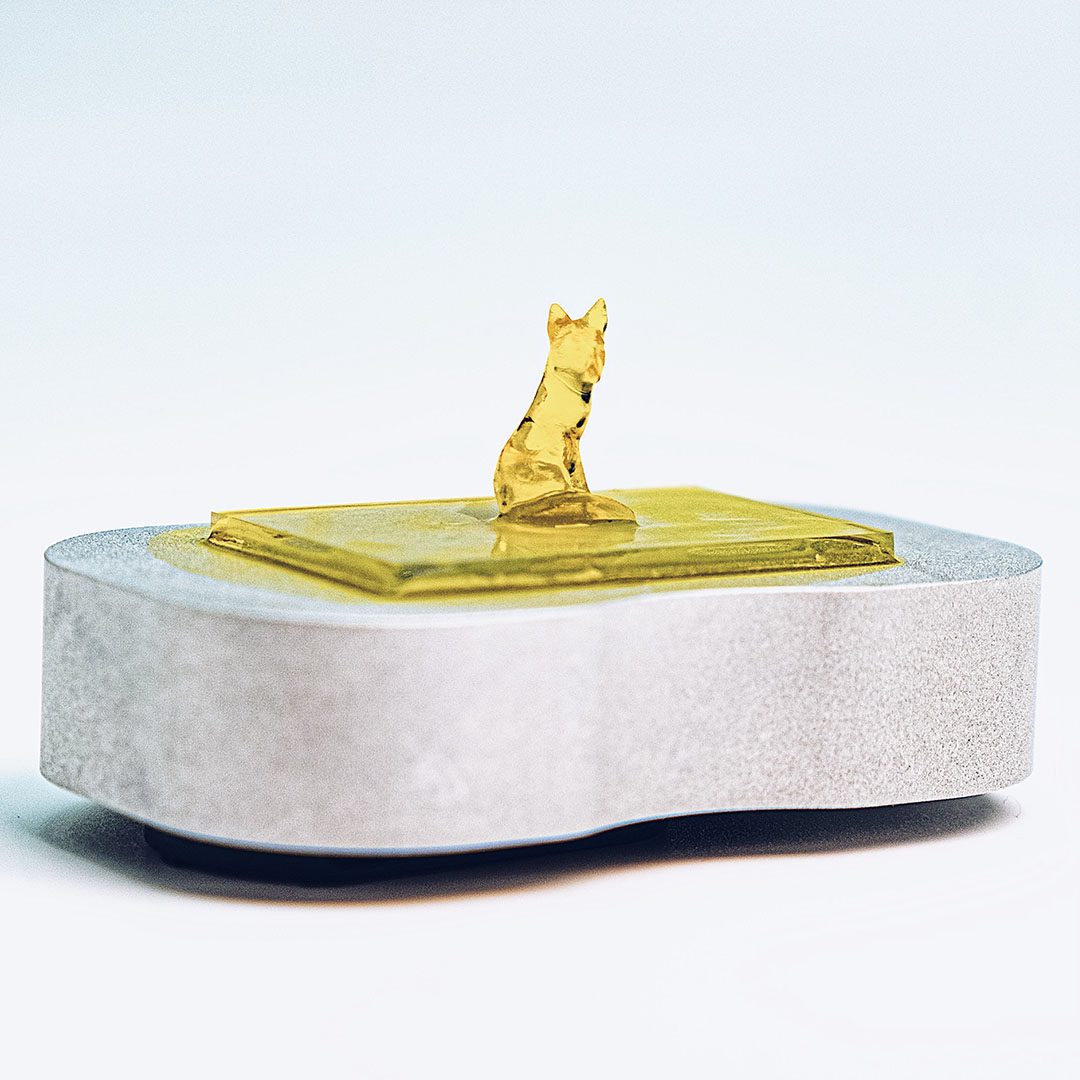 Size

 

24 x 43 x 41 cm (9.5 x 17 x 16.5 in)

 

Weight

 

9 kg (20 

lbs

)

Projected image

 

1280 x 800 pixels

Pixel resolution (XY)

 

50 

μm

 

Z-precision (motor-driven)

 

5 

μm

 

Max Build volume

 

65 x 40 x 50 mm

 

Projected light wavelength

 

405 nm

 

Intensity range

 

10 – 30 

mW

/cm

2

 

Distortion

 

<1%

 

Electrical Power Input

 

100–265 VAC,

 

50–60 Hz, 100 W

Compatible file type

 

.

stl

 (stereolithography file)
Reducing the barriers to purchase
Select from our various financing options, or reach out to learn more about refurbished options for a sustainable option to get started with your bioprinting.
Ready to create the future of health?