Generation 3 of the most advanced bioprinter enabling high-throughput 3D cell culturing and biofabrication to create the future of health.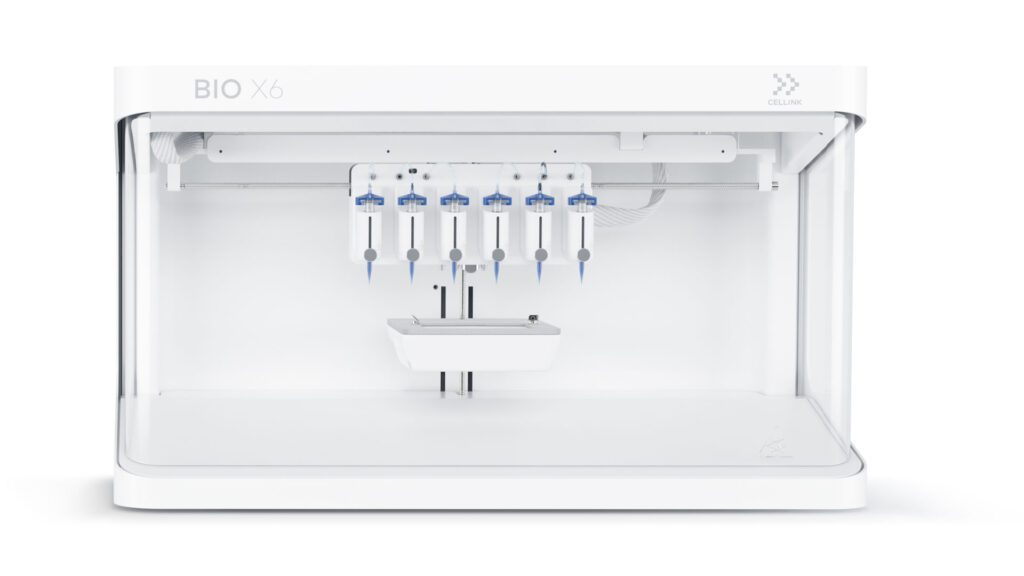 Create multimaterial constructs with a mix of crosslinking modalities thanks to six printheads
6 printheads enabling more complex structures and physiologically relevant models.

Open biomaterial platform
While we offer an extensive portfolio of biomaterials, we understand the necessity and importance to make the BIO X6 compatible with the widest range of biomaterials available.

Maintain sterility by leveraging built-in dual HEPA 14 filters and UV-C Germicidal Lights​, as well as through the use of the vertical motorized door

Intelligent Printheads for flexibility
Six printheads offer significantly increased throughput, cutting down overall print time and improving experiment efficiency. Leverage the use of mechanical, droplet or pneumatic extrusion all in one construct.

Coaxial & Mixing Printing
Independent dual pressure regulation to seamlessly enable co-axial and mixing printing.

With 6 modular printhead slots, multi-material 3D bioprinting has never been easier.

Temperature-controlled printbed
The printbed allows temperature control between 4°C – 60°C.
Pushing boundaries with added features
The BIO X has enabled groundbreaking research all over the world. We're pushing the boundaries even further with the BIO X6.​
Touchless nozzle autocalibration
Software on tablet or laptop
Co-axial & Mixing printing
Immerse yourself in some of the most recent publications that demonstrate the power and versatility of the BIO X6.
Chioti, Tsioni, Patsatziset al. (2022) Fermentation 8 (12)
The researches used the BIO X6 to print 6 novel zeolite biocarriers, and examined the effectiveness of these 3D-printed biocarriers on methane production Anaerobic Digestion systems, as well as wastewater treatment in Aerobic Digestion, comparing them to commercially available biocarriers.
Filippi, Yasa, Giachino et al. (2023) Advanced Healthcare Materials 12 (8)
Using a sacrificial ink, the researchers were able to achieve microchannels within the printed construct with an impressive 200 µm diameter, supporting both cell survival as well as homogenous alignment in the centimeter-scale construct.
G-H Lee, Y R Lee, Kim et al. (2022) Nature Communications 13: 2643
In this publication, the researchers made creative use of the printbed heating to evaporate the solvent contained in their ink while printing.
Start printing with BIO X6
Generation 3 of the BIO X6 harnesses the power of the most advanced bioprinting software available today.
Advanced functionality and versatility.
3D bioprinting with total control of your process.
BIO X6 has you covered however you want your lab set up. The intuitive, onboard software allows you to work from the included tablet or a computer.
Control every aspect of your print from the intuitive and easy-to-use DNA Studio software on your tablet or laptop. Whether it is multilayer printing, layer-by-layer crosslinking, custom material definition or even protocol saving, the BIO X6 software has it all.
Patented Clean Chamber for better cell safety
Built-in UV sterilization and a HEPA filter bring the sterility of the biosafety cabinet to the benchtop.
Four high-powered fans channel air through a HEPA H14 filter to remove 99.995% of unwanted particles and microorganisms as part of the Clean Chamber™ technology, which also includes UV-C germicidal lights, rounded edges and positive air pressure.
Initiate Clean Chamber before beginning your experiment to ensure full sterility around the print area for the duration of the print.
Open material platform, bioprint with the widest range of materials.
Universal biomaterial compatability
We offer an extensive portfolio of bioinks but understand the importance of material development, which is why we built the BIO X6, part of the BIO X series, to be an open system that is compatible with the widest range of materials available. Start developing your own bioinks with our high-quality bioink development products or explore our ready-to-print and tissue-specific bioinks.
Excellent temperature control
Bioprint with a wider range of materials and cell types thanks to precise printhead and printbed temperature control.
With a printhead temperature range of 4°C to 250°C and a printbed temperature range between 4°C and 65°C, enjoy precise control of temperatures when working with temperature-sensitive materials like collagen and gelatin. The possibilities are limitless when you are able to work with a wider range of materials and cell types.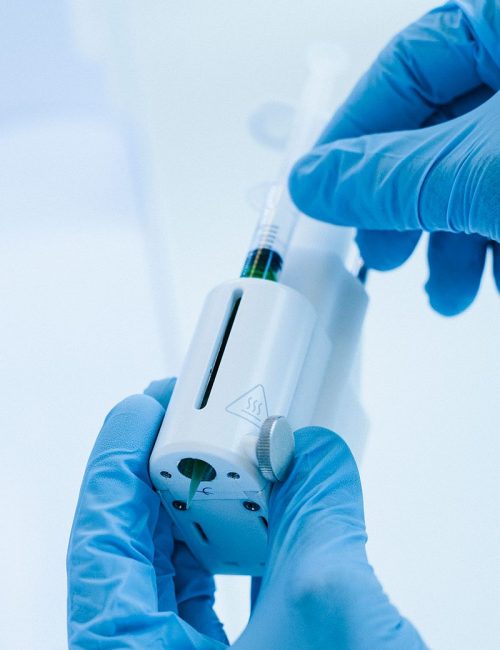 Grow your research with multiple, interchangeable, Intelligent Printheads
Leverage multiple biofabrication modalities on one system with a total of 8 available printheads and toolheads.
With an ever-growing list of Intelligent Printheads, the possibilities are limitless, giving you more freedom to push your research further. Our family of intelligent printheads is always growing. Each printhead system is made to suit different biofabrication application, which helps ensure the best possible result for your 3D bioprint.
The BIO X6's exceptional features maximize versatility to enhance your success in the following application areas and beyond.​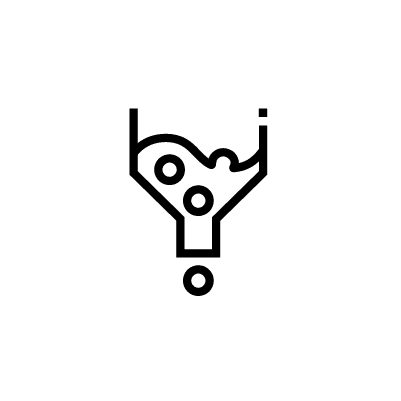 Spheroid & organoid generation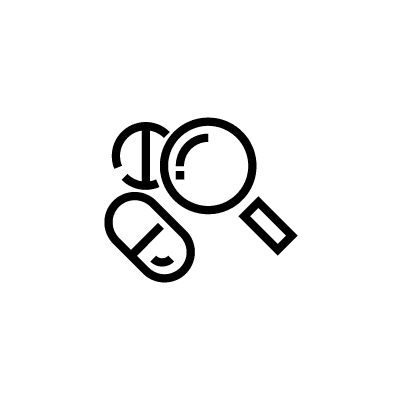 3D models for drug discovery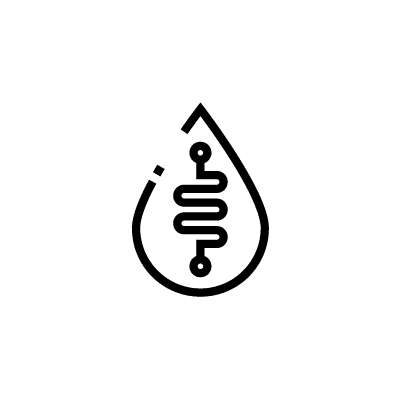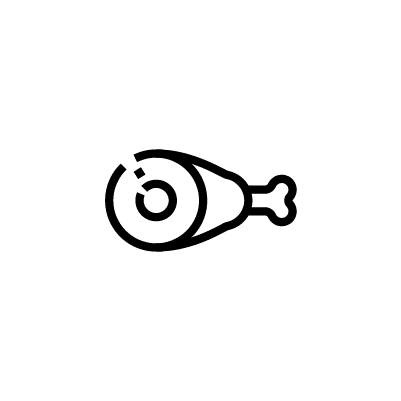 | | |
| --- | --- |
| Outer dimensions (LxWxH), mm  | 850x400x500 |
| Weight, kg  | 47.4 Kg (104.5lb) |
| Build Volume, mm  | 128×90×90 |
| Build surface compatibility | Multi-well plates, petridishes, glass slides |
| Resolution XY, μm | 1 μm |
| Layer Resolution, μm  | 1 μm |
| Pressure range (internal pump), kPa | 1-200 |
| Pressure range (external air supply), kPa | 1-700 |
| No. of printhead slots | 6 |
| Photocuring sources (built-in), nm | 365, 405, 485, 520 |
| Printbed temperature range, °C | 4-65 |
| Printhead temperature range, °C | 4-250 (printhead specific) |
| Filter class, chamber air-flow | 2xHEPA 14 |
| UV-sterilization | UV-C (275nm), 30mW output |
| Calibration Options | Manual and Automatic (Ultrasonic based) |
| User Interface | Tablet or Computer |
| Desktop Application compatibility | Windows |
| Connectivity | USB Storage, Ethernet connection, Wifi |
| supported file formats, software | .gcode, .stl, .amf, .3mf |
| Power input | 100-240V, 50-60Hz, 600W |
| Fuse | 250VAC F6 3A |
| Structure | Powder-coated, aluminum frame |
Ready to create the future of health?
Explore how your lab can leverage the BIO X6 and push the limits for your research even further.