Using 3D-printed Corneas to Cure Corneal Blindness
Research done on an older generation of LUMEN X™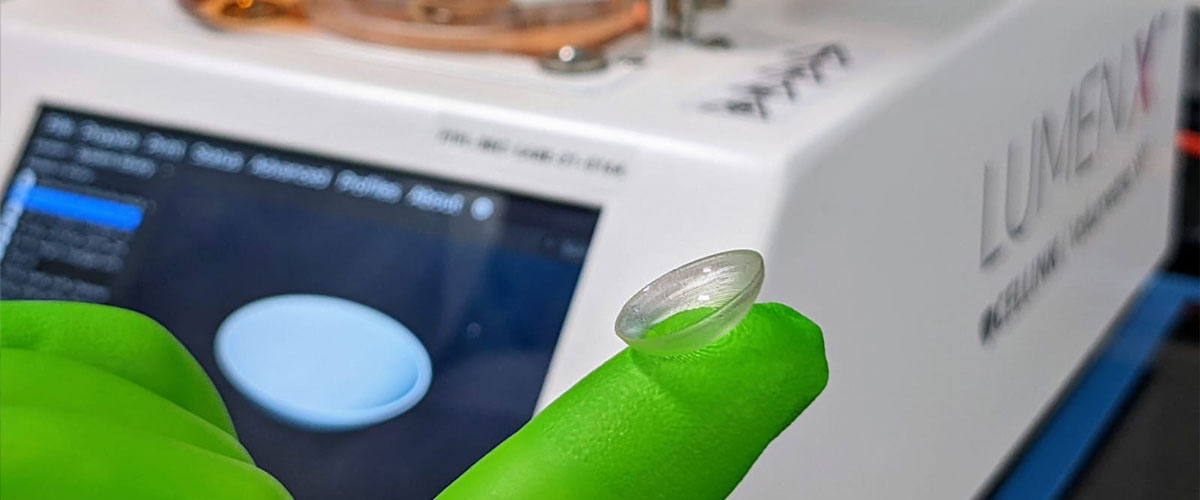 Artificial, 3D-printed corneas is already showing great promise in helping cure a big issue today: corneal blindness. Corneal blindness is a problem faced by millions of people across the globe, with estimates placing figures around a staggering 28 million individuals diagnosed with corneal blindness. Research teams and innovators, like Pandorum Technologies, are working hard on developing functional corneal tissue, ready to be implanted.
Patients suffering from corneal blindness often experience a failure to produce critical components for their corneas, like collagen, which results in the cornea degrading. This degradation eventually leaves patients incapable of seeing until their cornea is totally replaced, creating an intense demand for corneal transplants. A demand which is far from being met by donor corneas. 3D-printed and artificial corneas show a clear path out of the donor shortage.
Pandorum Technologies' 3D-printed corneas to combat the cornea donor shortage
There is a desperate need for a method to develop functional corneal tissue. Pandorum Technologies, a start-up based out of Bangalore, India (a hub for innovation), is taking this challenge head-on. This group of engineers, biologists and researchers are on a clear path to develop 3D-printed corneas which are functional and ready to implant.
Pandorum Technologies take medical images of corneas, develop 3D models based on these images, and 3D-print the cornea models on their BIO X. These cornea models are printed using a custom bioink developed within the company. Naming their final product the "Corneal Lenticule", this biofabricated construct mimics the shape and size of cornea and possesses all the physical and biological properties necessary for long-term integration with the body. In turn, the Pandorum team's work has led to an effective solution to the lack of available donor corneas. This can help many patients suffering from corneal blindness regain their sense of sight. Complimenting the BIO X, the Pandorum team also leverages DLP-based bioprinting with the LUMEN X for prototyping and fine-tuning the geometric shapes of the Corneal Lenticule.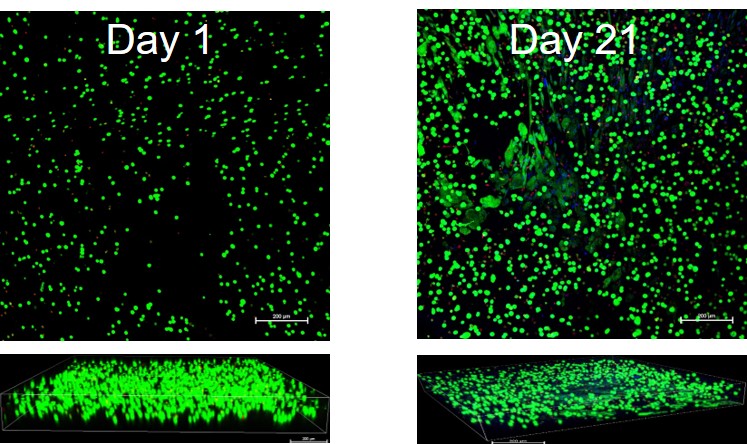 Implanting printed corneas - entering human trials in India and USA
Pandorum Technologies has already demonstrated serious success during in vitro testing and in animal models. It's now time for their printed corneas to enter the important phase of human trials. It's time to collect the essential proof needed to bring this treatment to live patients and to begin restoring the sight of humans across the world. These clinical trials will take place across multiple hospitals spanning both India and the United States.
What do you imagine is the future of health? Push the limits of your work and accelerate discoveries by harnessing the power of bioprinting and 3D cell culture.