Dr. Grissel Trujillo de Santiago wins L'Oréal award using BIO X
Dr. Grissel Trujillo de Santiago from Tecnológico de Monterrey's School of Engineering and Sciences received the 2019 Women in Science L'Oréal-Unesco-Conacyt-AMC award on May 3. Her research focuses on leveraging chaos to develop tissues, and she uses CELLINK's BIO X to do it.
Dr. Trujillo's award-winning proposal is titled, "Use of continuous chaotic 3D bioprinting to manufacture vascularized tissues." Her group uses chaotic flows to rapidly generate complex and high-resolution microstructures.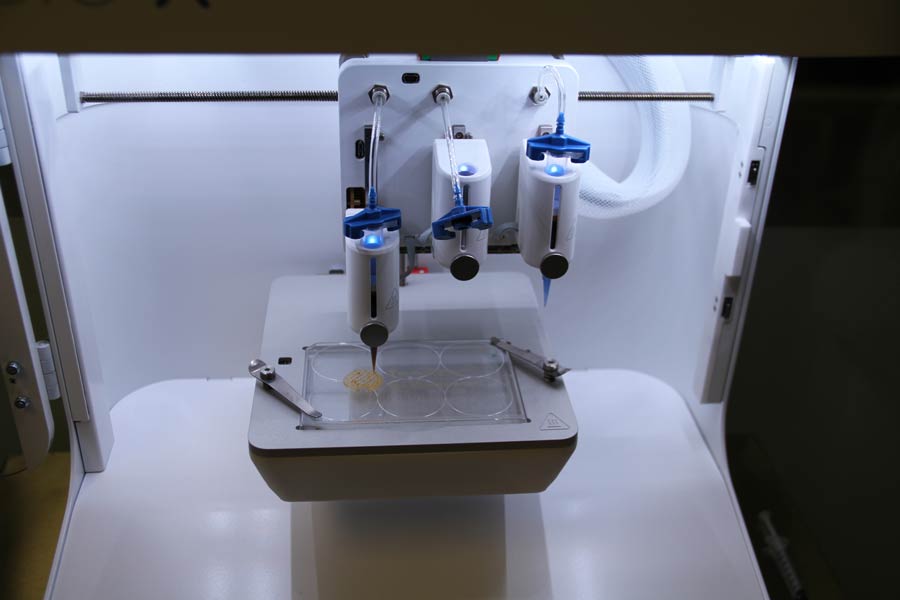 Dr. Trujillo describes her work using simple ingredients like milk and coffee – she makes use of similar chaotic flows to develop microstructures that eventually become small, human-like pieces of tissue. Through her previous work, she discovered that the microscale architecture of chaotic flows is critical to functional tissue. This breakthrough was published on the cover of Materials Horizons in 2018.
"Today, printing a complete organ seems like science fiction. But as a scientific community, we are making rapid progress. We are getting closer to fulfilling that dream," said Dr. Trujillo.
In the future, Dr. Trujillo's project could help develop bioprinted tissues and functional organs for patients needing a transplant. In the nearer term, the project's tissues and organ models can be used in drug and cosmetic labs to reduce animal testing, or eliminate it entirely.
To promote the participation of women in the sciences, the Mexican Academy of Sciences, L'Oréal-Mexico and the Mexican Commission for Cooperation with UNESCO annually award five women whose work furthers research in their field. The scholarship will provide Dr. Trujillo 100,000 pesos ($5,200) to support her research. The formal award ceremony will be held on October 7, 2020.