Printing cells with the Electromagnetic Droplet Printhead
CELLINK's Electromagnetic Droplet (EMD) Printhead leverages inkjet technology to enable users to print at high speeds with precision. With integrated heat control, the EMD Printhead can print a wide range of low- and high-viscosity bioinks.
The EMD Printhead is based on electromagnetic inkjet technology. It's the best choice for projects that require accurate drop-on-demand or contact-dispensing of bioinks, hydrogels and media. For specialized applications, CELLINK also provides the equipment necessary to support both modes of dispensing, jetting and contact.
One of the key benefits of the EMD Printhead is the precise control it offers over printing speed. Users can reduce the microvalve's opening time down to one millisecond, and raise the cycle time to any frequency up to 1000 Hz. These parameters enable users to fine-tune the flow rate and drop volume. As well, users can set the bioink's temperature to any value between room temperature and 65 degrees Celsius to print both low- and high-viscosity bioinks.
How CELLINK used the EMD Printhead to bioprint cells in-house
The EMD's temperature control enables bioprinting of low-viscosity bioinks like alginate and GelMA. CELLINK's BITE team designed an experiment to test HepG2, a hepatocyte cell line, in an alginate bioink because alginate alone can support HepG2 clustering. HepG2 cells cluster in the liver, and achieving the same formation ex vivo would demonstrate the EMD Printhead's bioprinting capabilities.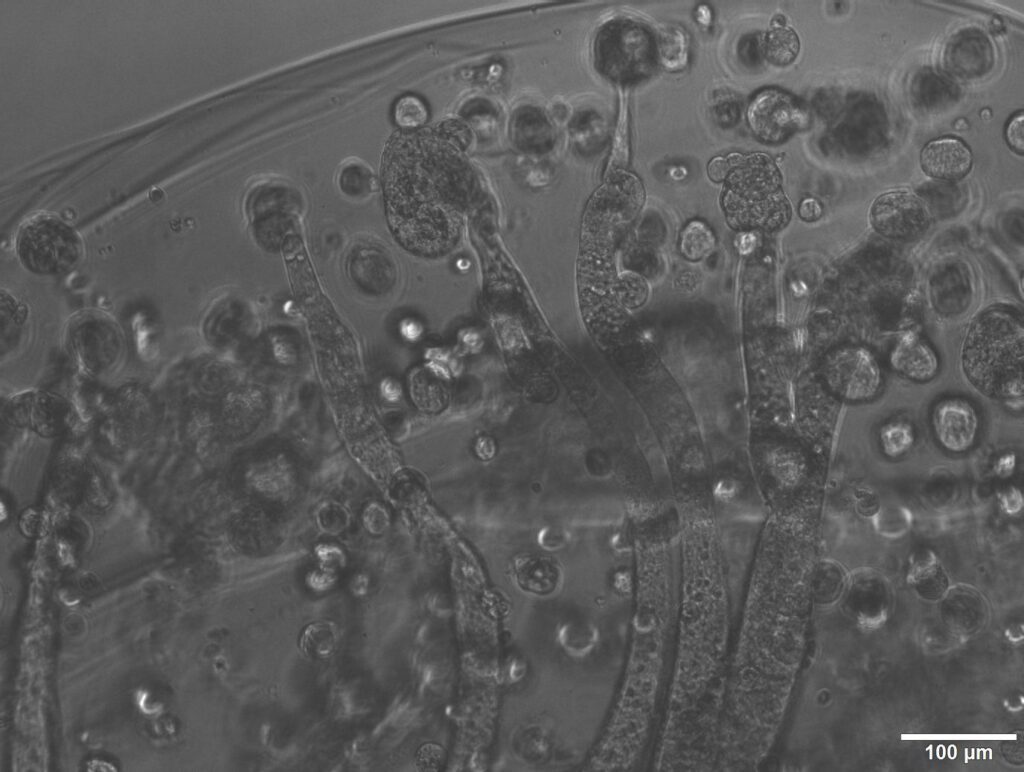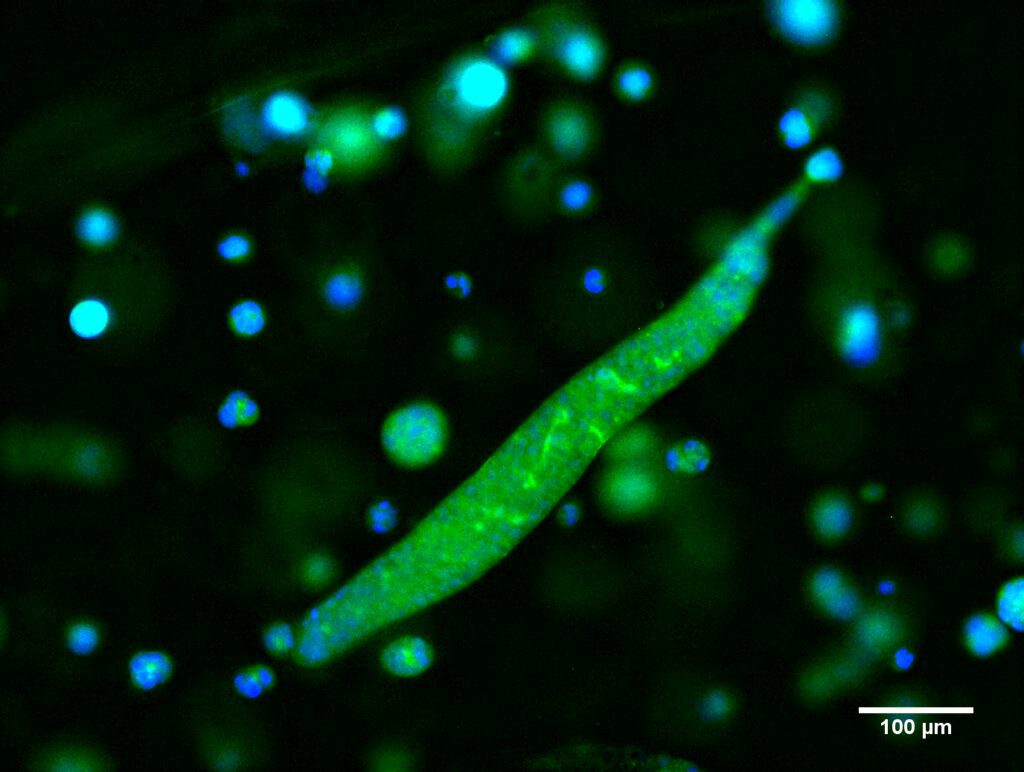 CELLINK's BITE team suspended HepG2 in an alginate bioink and bioprinted a five-by-five millimeter square in a 24-well plate. Brightfield images taken on the seventh day of the experiment show that the EMD-bioprinted construct had high viability, indicating excellent cell survival. The HepG2 cells proliferated, forming rounded and tunnel-like clusters – a well-studied phenomenon of alginate.
The bioprinted HepG2 cells demonstrated characteristics typical of hepatocytes, including bile canaliculi formation – CELLINK used immunomarker ABCC2 (commonly known as MRP2) to visualize these structures. Green labels ABCC2 and blue labels nuclei. The optical transparency of CELLINK's alginate bioink enables immunostaining and visualization of the entire bioprinted construct.
What do the results mean for you?
The BITE team's results demonstrate that the EMD Printhead can be used to reliably print cells, and validate alginate's capability to support HepG2 cells as they mature in the bioprinted construct.
Based on these results, the EMD Printhead supports cell printing in the absence of an encapsulating bioink. It can bioprint materials with a water-like consistency and direct structural organization, enabling a wide range of printable materials.
Users can leverage this printhead to print cell-laden surface coatings and media-contained cells into a confined area, as well as cellular monolayers like biofilms and gradients. It also enables users to deposit cells in a specific geometry within a structure or well plate.
The BITE team already has a few ideas for future projects with the EMD Printhead. Our in-house researchers can run a similar experiment using GelMA or another low-viscosity bioink to assess printability and cell viability. They can also determine optimal printing parameters to print higher resolutions and more complex constructs. We're always looking for new ways to enhance your lab's capabilities and optimize your results. Make sure you follow CELLINK to keep in touch with our latest projects and results!