Disrupting the bioprinting industry.
Again.
Reloaded. Refined. Reinspired

Taking the BIO X family that disrupted the bioprinting industry and elevating it to new heights. With refined manufacturing processes, rigorous quality control and the most advanced bioprinting software to date. Discover the latest generation now.
A stalwart of the bioprinting industry, the BIO X is the leading bioprinter for researchers. Now reimagined and refined to be compatible with DNA Studio, the bioprinter the shaped the industry is primed to disrupt once again.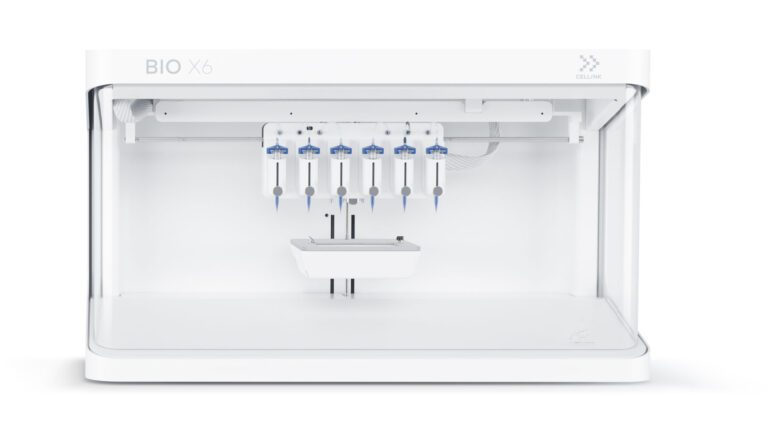 The most advanced bioprinter just got better. Generation 3 of the BIO X6 unlocks new levels of complexity in the world of tissue engineering, regenerative medicine and personalized medicine.
Accelerating advancements in bioprinting with the touch of a finger.
Imagine. Create. Set Up. Evaluate.​
DNA Studio 4 packs features that bring a new level of ease to bioprinting workflows. Whether its getting started with bioprinting basics or unlocking new levels of complexity, this latest update brings the full power of bioprinting to your fingertips. 
From model generation to print records, cover the entire bioprinting workflow with the most powerful, user-friendly and versatile bioprinting software to date.
Enhanced Coaxial Printing
Now, leverage every printhead position on your BIO X6 and even the Temperature Controlled Printhead for this advanced technique and set up full protocols all from within the DNA Studio 4 interface.
Ready to create the future of health?
Explore how your lab can leverage generation 3 of the BIO X series to push the limits of your research.