The judges at SLAS Europe 2022, held in Dublin on May 24-27, granted the New Product Award to the BIO CELLX biodispenser.
We are thrilled that they recognized the impact this first-of-its-kind platform will have in bringing truly automated 3D cell culture to every benchtop. The BIO CELLX is a high-throughput, fully automated biodispensing solution that leverages pre-set and pre-validated protocols to deliver a simple, plug-and-play user experience.
Following the award, Andrew Ridley spoke to SLAS Europe about the benefits of the innovative biodispensing platform.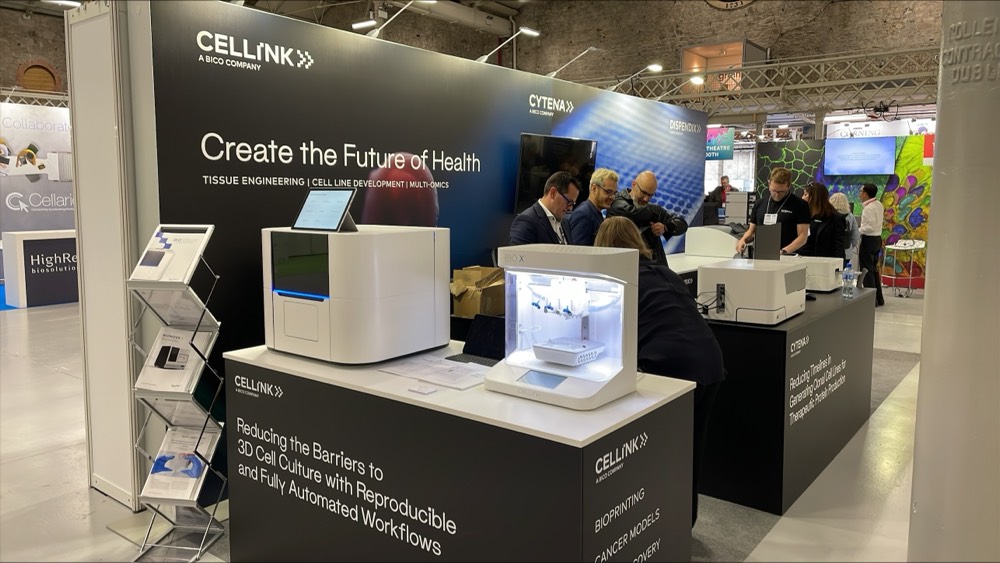 About the SLAS New Product Award
The SLAS New Product Award competition showcases three of the best products on display during the SLAS Annual Conference and Exhibition or the SLAS Europe Conference and Exhibition based on market opportunity, outstanding technical originality, quality of supporting data, and impact on laboratory automation and screening.