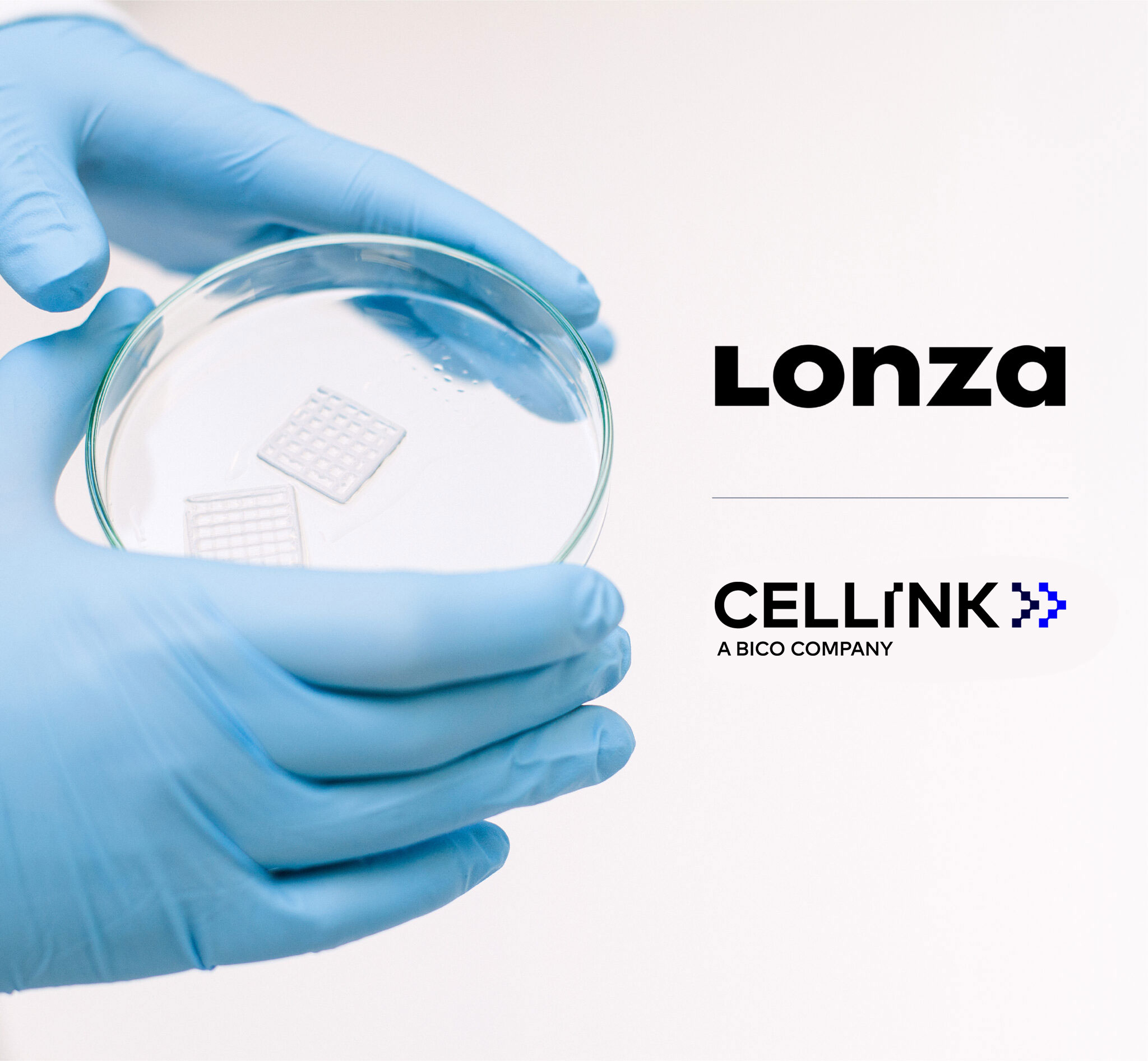 CELLINK

and Lonza Join Forces to Offer Complete 3D Cell Culture Workflows
Convenient, easy-to-use, comprehensive solutions. Workflows optimized for your research by CELLINK, a world leader in bioprinting technology.
Each includes tissue-specific cells, premium media and customized ink blends that offer low batch-to-batch variability, superior biocompatibility, cell viability and printability. Enjoy faster cycle times, consistently reproducible data and world-renowned support from CELLINK's highly trained specialists.
Explore Tissue-Specific Kits
Join the 1000+ scientist around the world using
CELLINK

technology
Ready to explore the advantages of 3d in your research?
Work with our experts to select the perfect workflow for your application.
Working from home? We can support with virtual consultations and demos.
the leading bioprinting company
Revolutionizing cell cultivation systems