Harvard Medical School Researchers Print Mechanically Robust Cartilage-like Tissue with the INKREDIBLE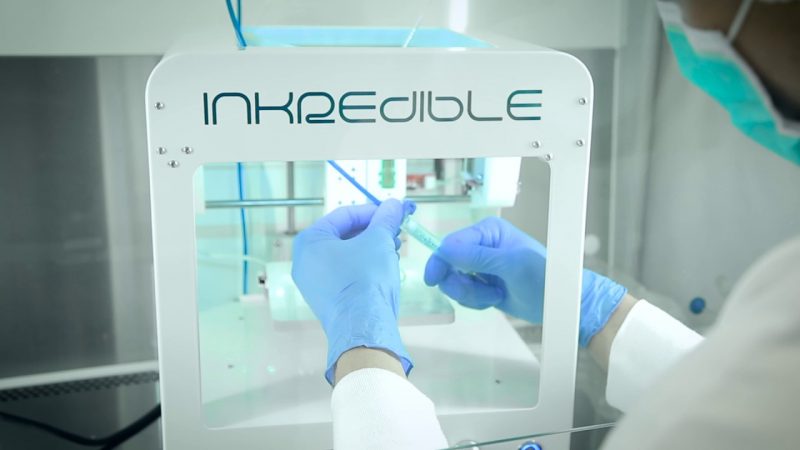 Institution
Harvard Medical School
Research team
Bruna A. G. de Melo, Yasamin A. Jodat, Shreya Mehrotra, et al.
Challenge
Osteoarthritis results in the damage or breakdown of joint cartilage between bones. Articular cartilage regeneration within the body is limited and currently is incurable. Development of implantable engineered cartilage that supports cyclic mechanical locomotion and normal chondrogenic behavior is greatly needed to enhance the quality of life for millions.
Solution
The researchers at Harvard Medical School combined hard and soft biomaterials along with stem cells on their INKREDIBLE to 3D bioprint mechanically robust 3D cartilage-like tissues.
Results
The bioprinted cartilage like-tissues demonstrated high viability with normal chondrogenic behavior and the combination of biomaterials did not adversely affect the mechanical properties. It is suggested that the innovative dual material bioprinting approach is a significant step towards creating mechanically robust and viable bioengineered cartilage tissues on-demand.
Read more
https://onlinelibrary.wiley.com/doi/abs/10.1002/adfm.201906330