CELLINK Hiring for Sales!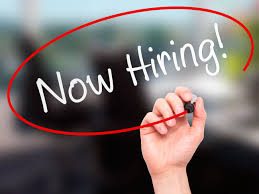 We are the future of medicine! At CELLINK, we provide innovative 3D Bioprinters, bioinks, and consumables that will accelerate and reinvent 3d cell culturing, tissue engineering, and regenerative medicine. We offer super user-friendly, innovative, and cutting-edge technology solutions that will make an impact on each and every laboratory around the world.
Location Note: Boston/Cambridge, MA or Blacksburg, VA
Responsibilities
CELLINK is expanding its global sales and applications to increase focus on our current and future client's needs. The ideal candidate for this role will be an individual who is passionate about science and technology, motivated to make an impact, and eager to make a career by truly growing personally and professionally. They will have either some experience as a sales representative for laboratory equipment or come from an applications background in life sciences looking to move into sales. You will get an experience of a lifetime working with the most brilliant minds and one of the fastest growing startups in the world.
You will be the face of CELLINK in the field
Build the CELLINK brand through customer communication, organize workshops, and do live demonstrations
Specify targeted accounts, identify business opportunities, close new business deals
Develop and foster new business relationships
Work with marketing to drive initiatives, enhance campaigns and build material for the US market
Arrange client meetings, identify opportunities, and generate leads with accounts in your territory. Expectation is that you will have a minimum of 6 face-to-face meetings each week
You will have individual responsibility for new business, and are expected to be autonomous; however, you will be part of a growing team of people focused on the US market. You will work in close collaboration with the management and internal teams for larger opportunities
Partner with the application's team in response to tenders and requests for information in a timely manner
Confident negotiator and ability to 'close the deal' at all levels with the customer
Travel requirements: 150-180 days per year
Please email career@cellink.com