CELLINK CTO/Co-Founder Hector Martinez to speak at TED x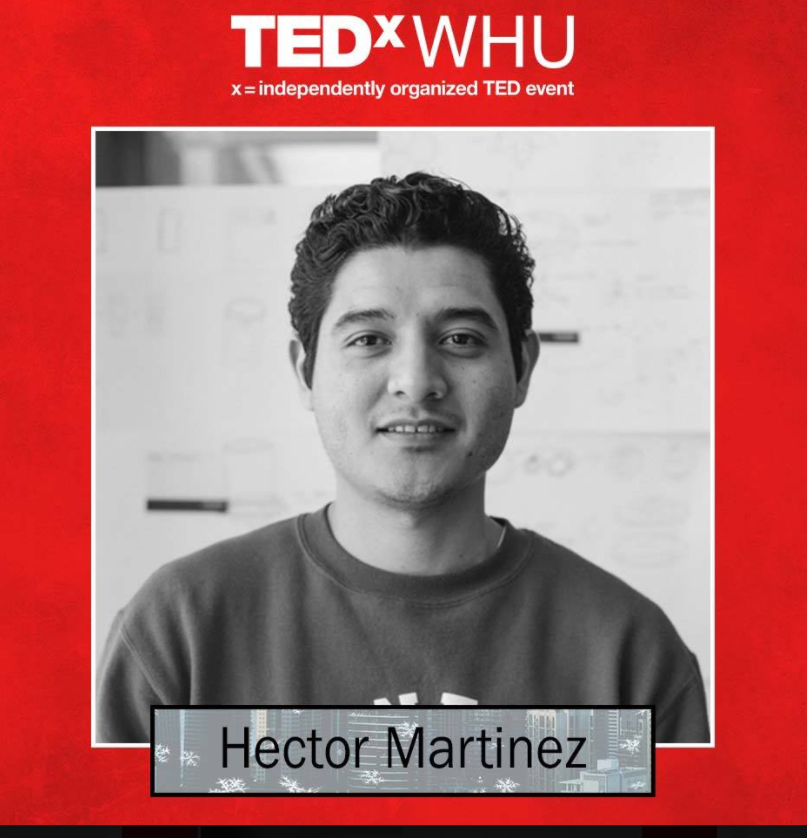 We are excited to announce that our CTO/Co-founder Hector Martinez will be speaking at TED x in Germany on February 3rd!
"I have always been a fan of TED talks ever since i was first introduced to this great concept of "Ideas worth spreading". Countless times I have found so much inspiration in many of them. Fast forward 10 years, I have this amazing opportunity to give a TEDx talk and share an idea I love and have been working on for the past 7 years – 3D bioprinting of human tissues. This opportunity makes me feel equally honoured and humbled. From sharing my life journey, values and what has gotten our energetic CELLINK team where we are today, I hope to inspire and motivate others to continue doing. The future belongs to the doers, those that continue moving forward in order to see their vision come to realization. It's not that we see the future and then move towards it. We move in order to see it." – Hector Martinez
In the spirit of ideas worth spreading, TEDx is a program of local, self-organized events that bring people together to share a TED-like experience. At a TEDx event, TEDTalks video and live speakers combine to spark deep discussion and connection in a small group. These local, self-organized events are branded TEDx, where x = independently organized TED event. The TED Conference provides general guidance for the TEDx program, but individual TEDx events are self-organized (subject to certain rules and regulations).
H1 Building
Burgplatz 2
Vallendar, Rheinland-Pfalz, 56179
Germany
Event type: University
Hector Martinez
Co-Founder Cellink
From Mexico to the US to Sweden, Dr. Hector Martinez has left his mark around the globe. As CTO and Co-Founder of Cellink, Martinez has contributed his knowledge of tissue engineering and the 3D Bioprinting field to drive the sweden based bioprinting company Cellink to where it is today. Martinez's dream is to translate Cellink's core technology in engineering, bioink development, tissue engineering and 3D bioprinting to the drug development process and ultimately to the clinic – to bring better healthcare treatments to patients in need. In his talk, he will take the audience on an inspiring journey starting with the initial development of the bioprinting technology to the current state of progress. Moreover, he will explain the vast amount of future opportunities of this new technology through a live demonstrat