CELLINK Co-founder & CEO's Interview with The Memo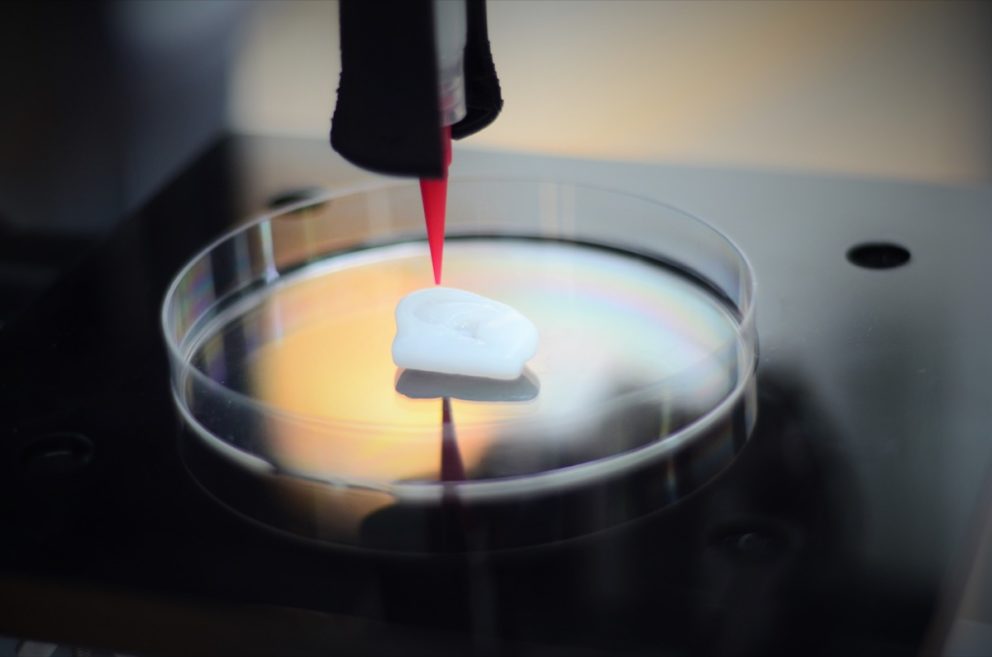 Meet Cellink
Sweden's Cellink isn't the first company to make bioprinters, in fact, that's not where it started its journey.

Instead, Gatenholm spotted a huge gap in the industry – no one was selling the cell-based 'ink' to print with.

Plugging this gap meant the company could then move on to sell bioprinters at far more accessible prices (its systems come with price tags of $10,000 to $39,000, compared to other models which range from $100,000-$300,000).

"It's not a matter of other companies having features that we don't, it's just they realised they could charge a lot more," Gatenholm tells The Memo.

Gatenholm started by targeting students. "Our focus is to put our technology in classrooms because everyone's talking about robots taking jobs, but the reality is we need people to understand and control these machines," he tells The Memo.
"The educational methods we use today are not providing the skills we'll need."
Today, however, Cellink has helped make bioprinting technology truly affordable for schools, universities, public research institutions, and pharma companies for the first time.
Printing organs
Already the team has printed fully functional cartilage and skin tissue, and has even successfully transplanted this onto mice.
Once approved by regulators, the next step will be implanting tissue onto humans (Gatenholm estimates this will start happening within the next decade).
Beyond this, there's even potential to print more complicated organs, although he says this will be a challenge.
"The more complicated organs depend on a lot more things than cartilage," Gatenholm explains. "A liver, for example, is built up of tiny blood vessels everywhere which would be complex to print."
"Getting a new heart – that will be amazing in the future – but we need to take the right steps to get there."
What will change first?
The first human implants will be offered to burns patients, predicts Gatenholm. "Typically you have to have a skin graft from another area of your body, but this could easily be printed using the body's own cells".
Already, companies like L'Oreal are printing skin to test products like sun cream or makeup, and Cellink has two undisclosed cosmetics partners itself.
There's a huge business potential in this space given that animal testing was banned in 2013.
And other areas that bioprinting could transform include pharmaceuticals, the food industry and robotics, says Gatenholm – either printing skin to test creams on, flesh to eat, or skin to dress our machines in.
"The technology has the potential of changing many different industries – applications are expanding every day."
Are we playing God?
It all sounds exciting, but will we eventually reach a point where we could replace organs and live forever? "That would be nice wouldn't it," Gatenholm jokes.
On a more serious note, the technology is still a long way off from 'playing God', he says. But the entrepreneur is not averse to making serious changes to the way we live.
"I think if somebody is hurt, if a US soldier is injured, they should be repaired. If somebody wants to live longer and have a heart replacement… and that's where the market's going, then that's where it's going."
He doesn't advocate increasing the length of life though, if it is not one of quality.
"What we want to make sure is the person can live those last 10 or 20 years of their life in great health – with your family and friends, golfing, swimming, without your body holding you back."
The elixir of life doesn't come from a goblet or grail: it's going come from a bioprinter.
Are you ready to revamp your ageing body?